About Me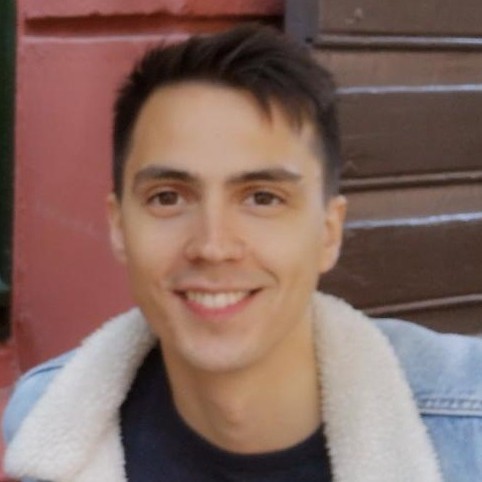 Hi and thanks for stopping by! My name is Dan Graur. I'm currently a 3rd year PhD Student in Computer Science at ETH Zürich as part of the Systems Group where I am advised by Prof. Gustavo Alonso and Prof. Ana Klimovic. My main research interests lie in Systems for Machine Learning and Databases.
During my PhD I interned twice in Google: (1) in Brain as part of the Flax team, and (2) in TensorFlow as part of the tf.Data team. Prior to the PhD, I obtained my MSc in Computer Science from TU Delft and ETH Zurich. At TU Delft I had the pleasure of working with Prof. Jan Rellermeyer for my MSc thesis. During my time at TU Delft I worked as a Research Assistant as part of the Tribler research team. Prior to this, I obtained my BSc in Computer Science from the Technical University of Cluj-Napoca.
Research
This is a list of the research papers I've published so far:
Audibert, A., Chen, Y., Graur, D., Klimovic, A., Simsa, J. and Thekkath, C., A Case for Disaggregation of ML Data Processing, 2022, arXiv
Graur, D., Aymon, D., Kluser, D., Albrici, T., Thekkath, C. and Klimovic, A., Cachew: Machine Learning Input Data Processing as a Service, 2022, Proceedings of the USENIX Annual Technical Conference (ATC)
Graur, D., Müller I., Proffitt M., Fourny G., Watts G. T., and Alonso G., Evaluating Query Languages and Systems for High-Energy Physics Data, 2022, Proceedings of the VLDB Endowment
Graur, D., Bruno, R. and Alonso, G., Specializing Generic Java Data Structures, 2021, 18th ACM International Conference on Managed Programming Languages & Runtimes
Graur, D., Aymon, D., Thekkath, C. and Klimovic, A., Machine Learning Input Data Processing as a Service, 2021, EuroSys Doctoral Workshop 2021
Graur, D., Bruno, R., Bischoff, J., Rieser, M., Scherr, W., Hoefler, T. and Alonso, G., Hermes: Enabling efficient large-scale simulation in MATSim, 2021, Procedia Computer Science, 184, pp.635-641
Rellermeyer J. S., Khorasani S. O., Graur D. and Parthasarathy A., The Coming Age of Pervasive Data Processing, 2019, 18th International Symposium on Parallel and Distributed Computing (ISPDC), Amsterdam, 2019
Graur D., Maris R. A., Potolea R., Dinsoreanu M. and Lemnaru C., Complex Localization in the Multiple Instance Learning Context, 2018, New Frontiers in Mining Complex Patterns. Springer International Publishing, Cham, 93–106
Other Contributions
I've also helped develop and improve the ADL Functionality Benchmarks Index, a benchmark dedicated to bridging the gap between the High-Energy Physics and the Database communities in terms of Query Languages and Database Engines:
Teaching
During my time at ETH Zürich I've helped teach the following courses:
Data Management Systems - HS'22
Information Retrieval - FS'22
Big Data - HS'21
Cloud Computing Architecture - FS'21
Big Data - HS'20
Big Data for Engineers - FS'20
Things I Like to Do
Playing guitar is one of my biggest hobbies. I've started playing in middle-school and haven't given it up since, although I've had my on-and-off periods with it. I also love endurance sports such as running, cycling and swimming.
Contact
Feel free to get in touch by sending me an email at hc.zhte.fni@ruarg.nad (copying the address won't work well). Otherwise, you can reach me at the following address:
Dan Graur
STF G 222
Stampfenbachstrasse 114
8092 Zürich
Switzerland